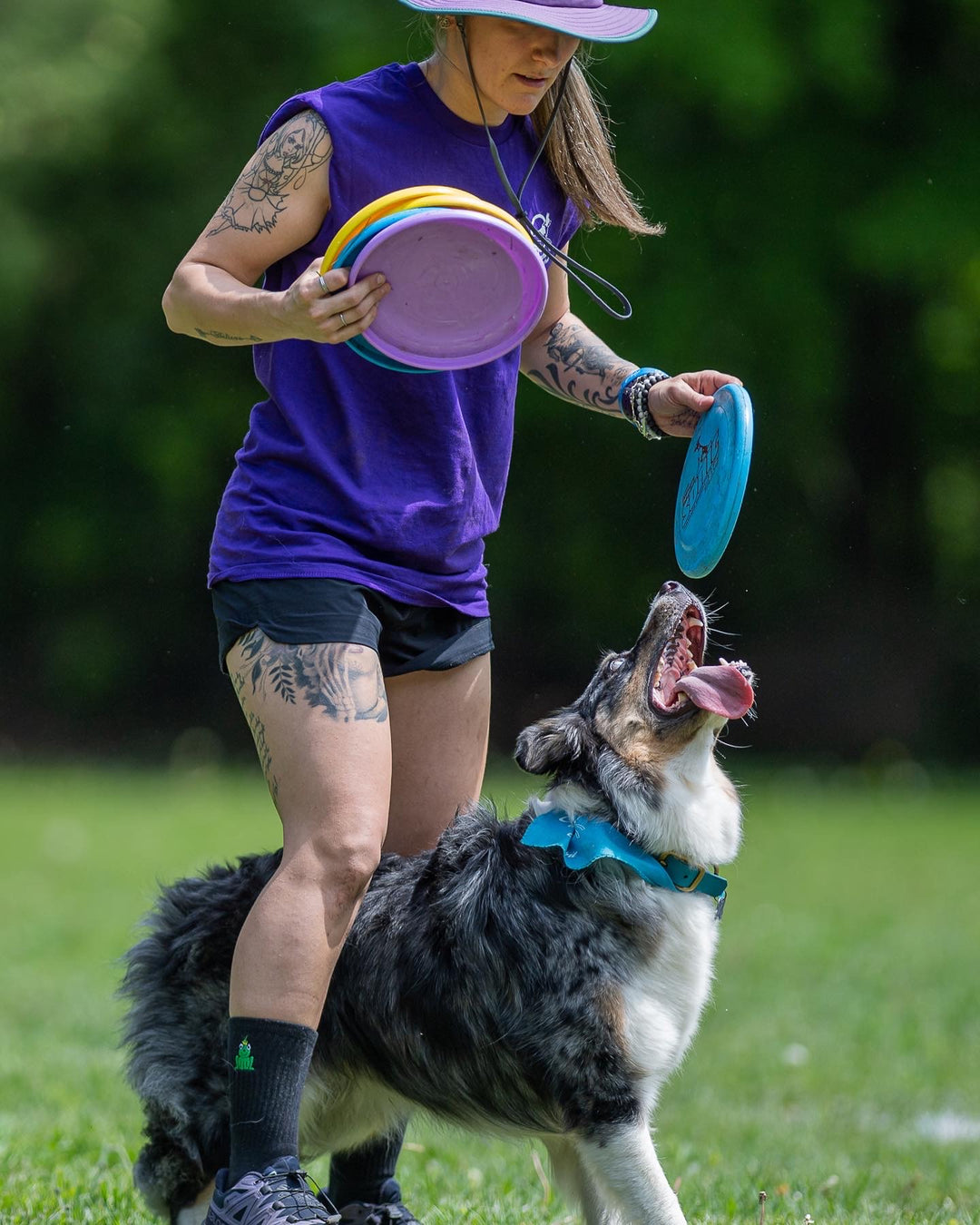 Frisbee 101
Frisbee 101
Regular price
69.99$
69.99$
Come train your dogs in Frisbee whether they are beginners or advanced during this workshop (special summer edition) we will have the opportunity to refine your methods.
Build the dog's "drive" towards the disc

Exercise so that the dog can better harvest the disc

The different types of Frisbee

Communication exercise with the dog

Learning the "around" command

Throwing exercise

The different positions in Frisbee

Self-control exercises with the Frisbee

Object Report Exercises (RPT)

And more...
To register your dog for this course, you must have completed a basic course at Énergie canine Estrie (Nursery, Teen or Basic Obedience).
Homework included to promote lasting learning and a better relationship between you and your companion. 🐾
Training duration : 2 hours
4 dogs maximum per dog trainer
Seulement 0 places disponibles
* Following your registration, you will receive a form to fill out so that we can get to know your dog. All instructions and information relating to the course can be found in this same form.